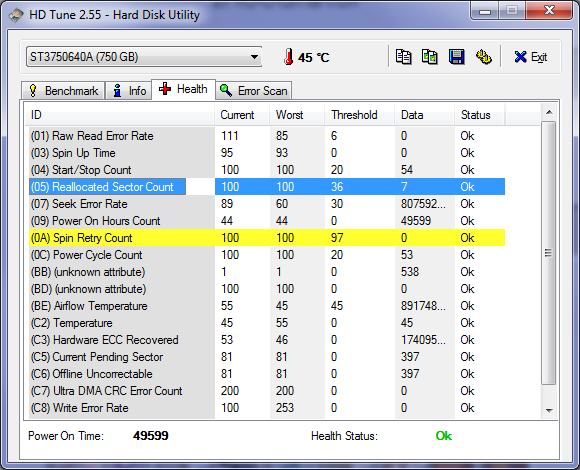 Ugh, it's not dead yet, but at 7 bad sectors and steadily climbing, causing random system lockups, it won't be long now. This drive's had a good life, lasting at least five or six years, and everything's already backed up, so there's no concern over losing anything.
It's just really bad timing, since I was planning on putting together a new gaming system in a couple months or so, based on the upcoming Haswell chips and new GPU generation. If the drive dies tomorrow, there's not much point in spending the time to immediately replace it and restore everything when I'm going to wipe and reinstall in a couple months anyway. But if I don't, I'll be left without my main gaming system for that couple months instead.
For now I'm just crossing my fingers and hoping it manages to limp along just long enough to assemble the new system. Come on and hurry up, Intel!